Yeeaaah!! Bienvenido al web del grupo más autentico de los 80/90
GUNS N' FUCKIN' ROSES
Ultima Actualizacion:23/04/99
Bueno, no es esta una web que te vaya a impresionar o a informar de lo ultimisimo acerca de este grupo, solo quiero que disfrutes un poco de lo que aqui vas a ver y escuchar........
Wake Up, It's time to play!!!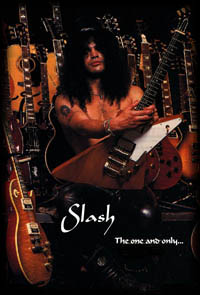 En 1987 GNR publica su primer LP Apetite for Destruction. Muchos ha considerado que este es su mejor y más autentico disco, aunque yo personalmente no lo creo asi. En su momento significó un cambio en lo que hasta entonces era un amasijo de glam metal y trash. Lo primero demasiado visto y lo segundo demasiado bestia..El Apetite.... no fue un exito en su salida sino que se fue metiendo en las listas poco a poco para permancer en ellas un tiempo record.
Saul Hudson, mas conocido como Slash nacio en Inglaterra y se crio en L.A.. Ya desde pequeño frecuentaba clubes a los 14 años y tocaba la guitarra. Un buen dia al volver del colegio se tropezo con un chico que iba en monopatín, Steven Adler , que hacía toda clase de trabajos para comprarse su sueteria. Lo primero que hicieron fue poner un anuncio en un periodico local buscando un bajista en la onda de Aerosmith y Alice Cooper.
Duff Mckagan, nacido en Seattle, vio el anuncio. Habia tocado en bandas de cierto prestigio, pero no habian salido a la luz. Rapidamente los tres formaron un grupo que fue bautizado como Road Crew.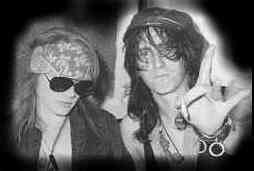 Al mismo tiempo, dos amigos de Indiana salian en 1985 hacia L.A., la ciudad de las estrellas. William Bailey fue un adolescente conflictivo con varios arrestos y estancias en carceles menores. Este se cambio el nombre al descub 1985 GNR realizó su primera actuación y comenzó a despertar interés. Tracii Guns formó otra vez con L.A. Guns y Slash aceptó a ensayar y se quedó al ver que la cosa funcionaba.
A partir de aquodo, las giras, la contrataciGuns por Geffen, el primer LP y el exito.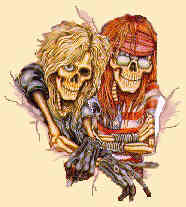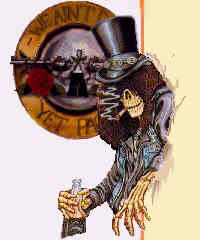 En 1987 el grupo estaba en plena cresta de la ola. Axl y Slash eran alcoholicos, Izzy, Duff y Steven eran heroinómanos. Tas una cura de rehabilitación Steven abandonó el grupo para ser sustituido por Matt Sorum. En la gira del Use Your Illusion se incorporó el teclista Dizzy Reed.
Duff Rose McKagan y W. Axl Rose
Axl Rose es una anagrama de oral sex: sexo oral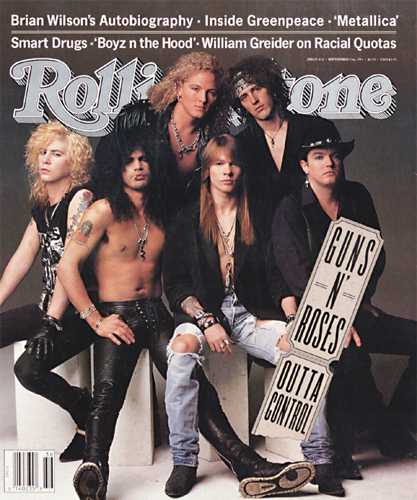 Portada de la Revista Rollin Stone

DISCOGRAFIA
NOTA: Los archivos RealAudio contienen las canciones extraidas de conciertos o demos de estudio, merece la pena escucharlos. Pulsa en el titulo de la cancion para escuchar el MIDI. Pulsa en el titulo del disco para ver las letras.
Appetite For Destruction (Julio 87)
Use You Illusion I (Septiembre 91)
Use You Illusion II (Septiembre 91)
The Spaghetti Incident? (1993)
Este ultimo es un disco de versiones y trae una sorpresita al final.
SONIDOS, CANCIONES INEDITAS
OTROS
Dentro de poco mas y mejor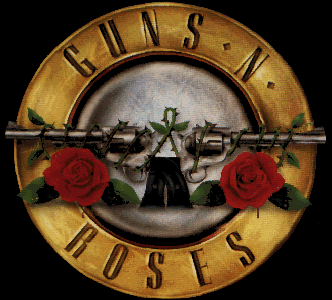 1998 Neuralgya (c)